Vehicle entry to the white sandy beach known as 'Maldives' has been banned as part of the conservation plan at Lake Salda in the Yeşilova district of Burdur. Citizens are transported from the parking lot to the beach by 'Gara Train' ring services.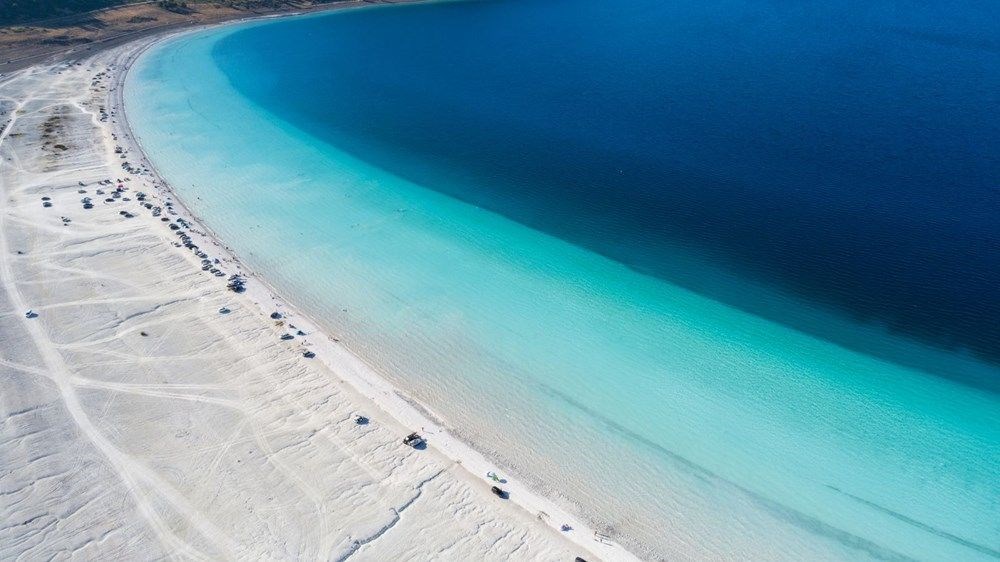 In the Yeşilova district of Burdur, known as "Turkey's Maldives" with its white sandy beach and the beauty of its turquoise clear water. Salda LakeThe conservation and regulation works initiated for the protection of the naturalness of Turkey have come to an end.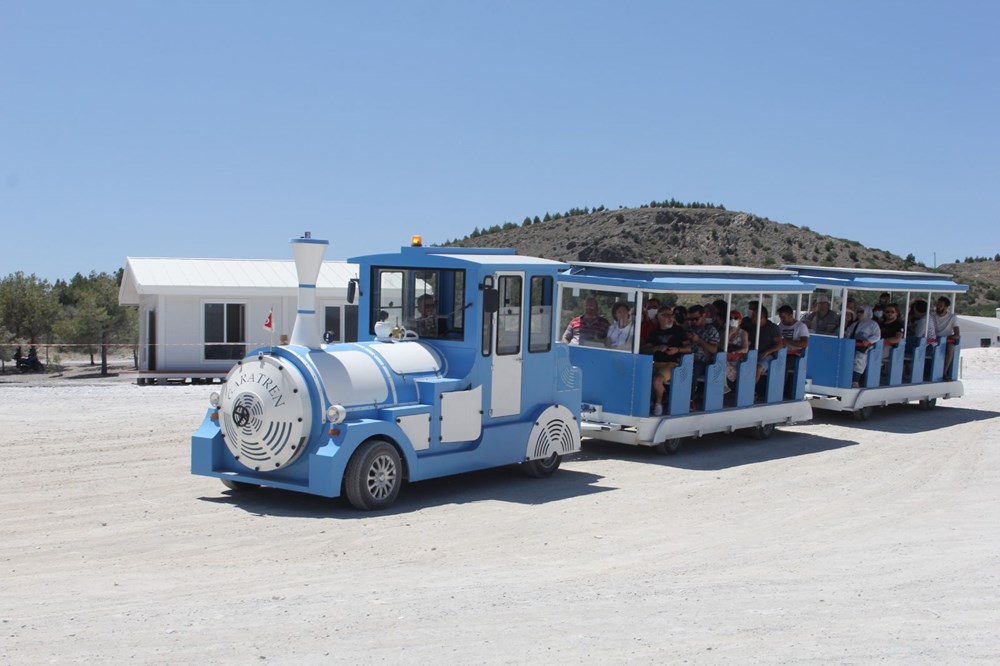 After the ban on vehicles to the White Islands part of Salda Lake, a parking lot was built at the entrance. 'Gara Train' ring services have been started with the Golf car, which allows visitors who want to take pictures in Salda Lake to the lakeside free of charge.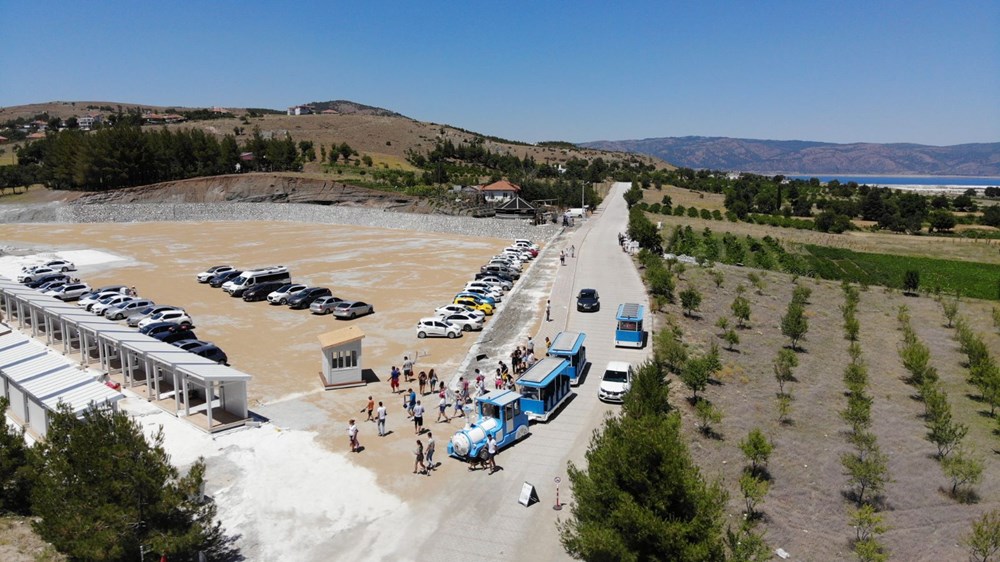 It is planned to increase the number of electric trains for 45 people in the coming days due to the increase in visitors in Salda Lake, which is visited by at least 600 people per hour within the scope of protection of Lake Salda.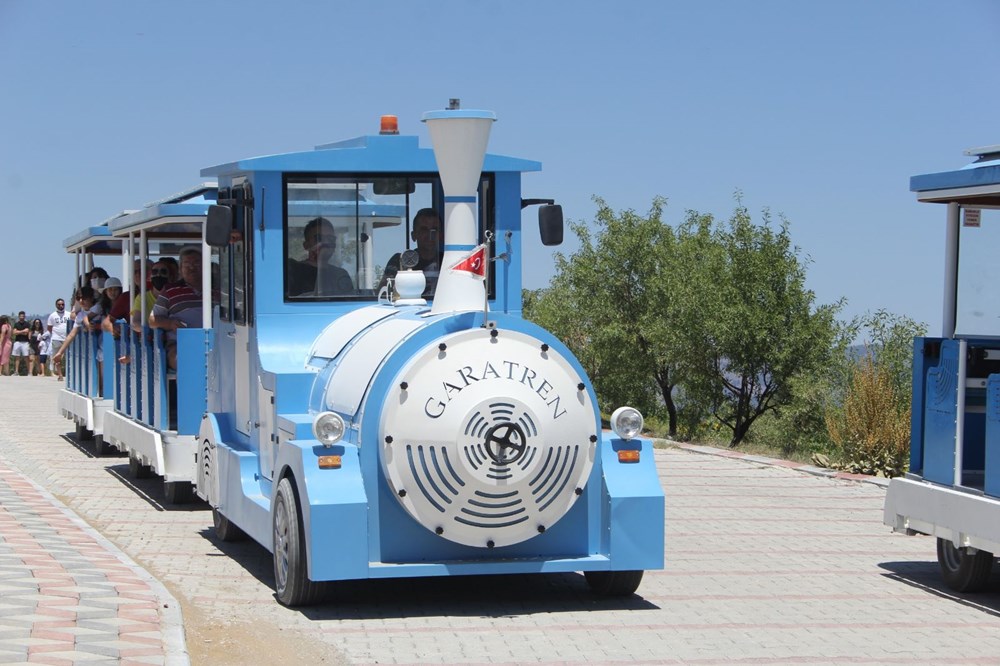 It was learned that the 'Gara Train' ring services, which were put into practice 2 days ago, will be increased to 6 trains, 3 departures and 3 arrivals, and will serve continuously during the day.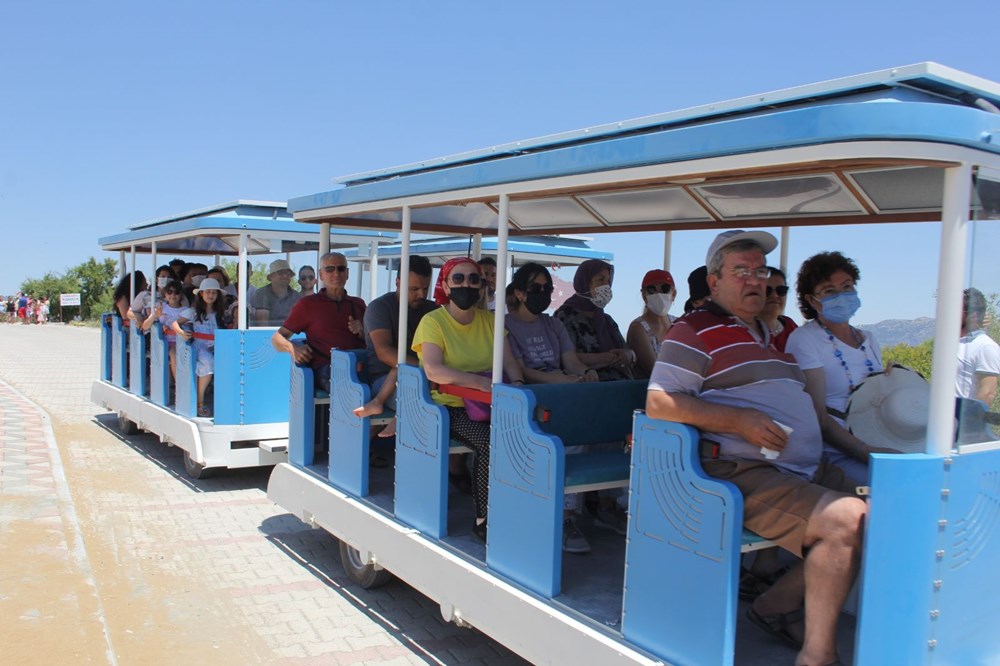 In addition, at the entrance of the White Islands section, where citizens can enter for a fee, the officials warn that it is forbidden for visitors to leave their vehicles in the parking lot, step on the white sands and enter the water in the lake.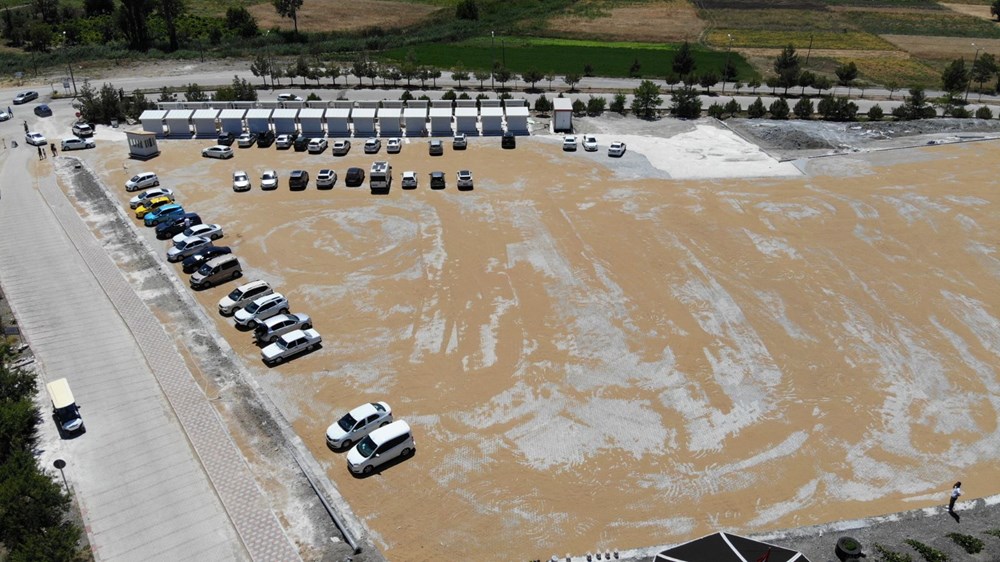 Şükrü Duygun, who came to Salda Lake from İzmir, said, "We thought of a trip to this side with my wife. We found Salda Lake very good. It is very good that they park outside as a parking lot. At least for nature conservation purposes. They take you to the lakeside by shuttle vehicles and trains. We are very satisfied," he said.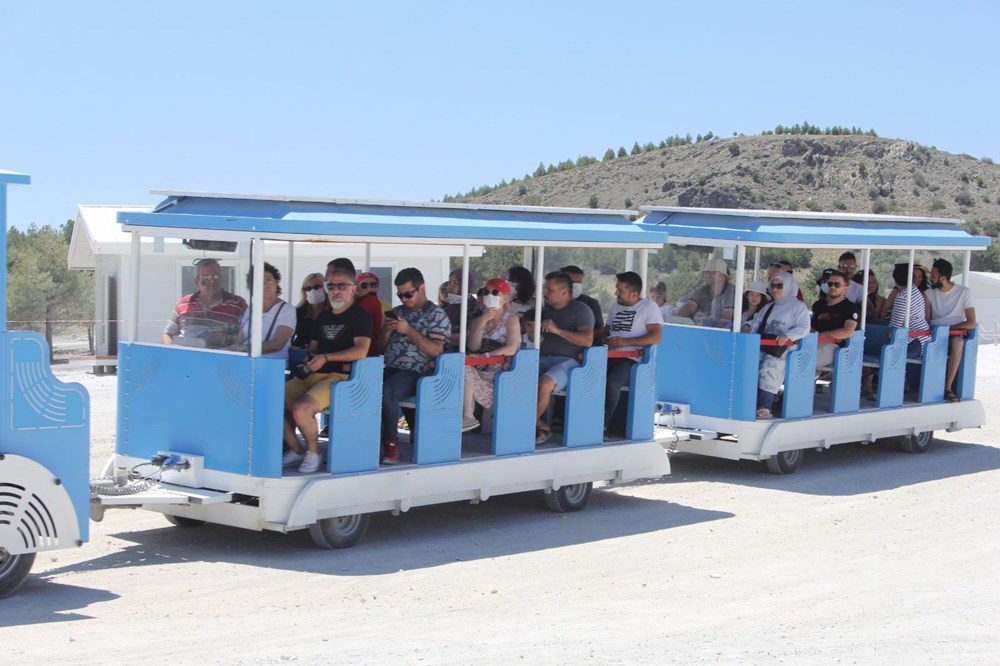 "THEY TAKED IT SO FAR WITH TRAINS"
Stating that it is a good practice to ban vehicle entrances, which were made to protect the natural structure of Salda Lake, Sebile Uğur said, "We came from the Netherlands. Our friends said it was a must see place. But to protect nature, it is forbidden to enter the lake. Vehicles cannot enter. But thanks to the trains, the officials took them there. Nice service. Let's protect nature because we can't find this nature anywhere.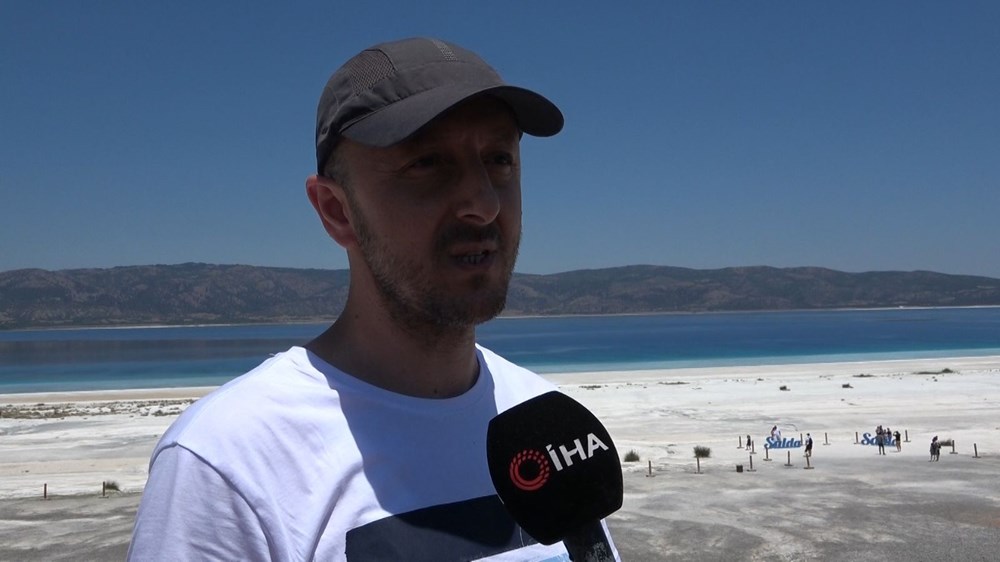 "THIS IS A NATURAL WONDERFUL"
Ferit Ova, who came to visit Salda Lake from Ankara, pointed out that this is what should be done regarding the ban on vehicles and said, "This place is a natural wonder after all. We need to know the value of this very well. These are very beautiful assets for Turkey. We need to protect these places," he concluded.