Open air areas in Antalya were flooded by citizens before the weekend restriction, which will last for 58 hours.
Young people over the age of 65 and under the age of 20, who were allowed to go out at certain times, flocked to the coastline.
On the beach where tourists bathed and sunbathe, locals walked. Children were among those who enjoyed the sunny weather.
Balloons marching along the beach to sell balloons were also noted.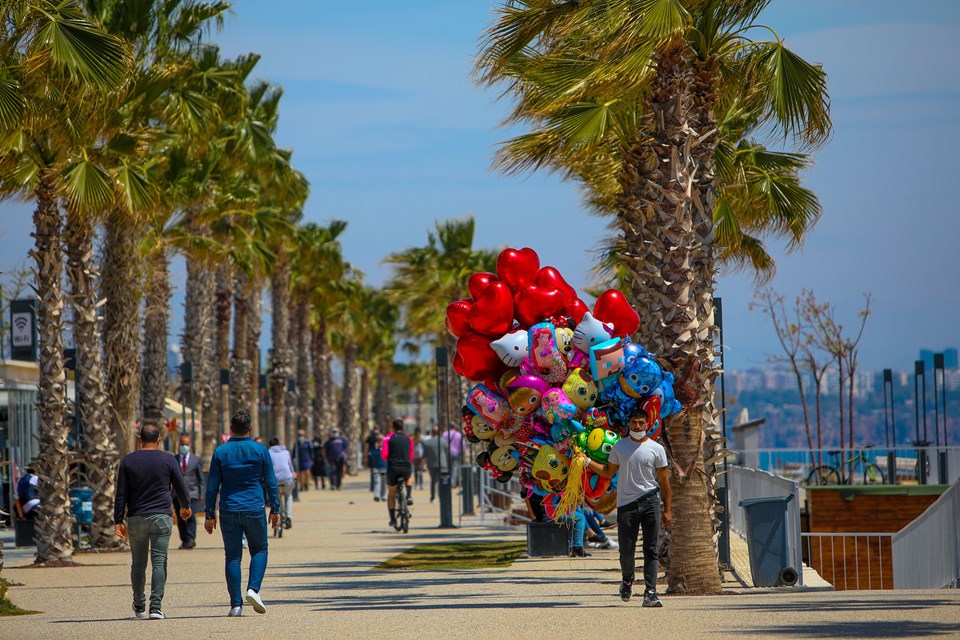 Abdurrahman Karaçalı stated that he made a living by selling balloons for 3 years and said, "I come here when families bring their children to the beach due to the pandemic. Children love balloons. This is a huge area, it is difficult for me to reach everywhere, but I try to walk and sell balloons as much as I can."