Retired bank manager Peter Hayse and his wife Gabriele Heyse, living in Leipzig, the largest city of the German state of Saxony, came to Turkey for the first time in 2009 with the caravan they bought. The Heyse couple, who have two children, went on their first trip to Turkey through Austria, Hungary, Serbia and Bulgaria at that time, for 3 months in Istanbul, Kocaeli, Bilecik, Eskişehir, Ankara, Nevşehir, Adana, Gaziantep, Şanlıurfa, Diyarbakır, Batman, Van, He visited Bitlis, Ağrı, Erzurum, Bayburt, Gümüşhane, Giresun, Ordu and Samsun. Returning directly from Samsun to Istanbul; Returning to Germany on the way they came, the family got to know Turkey and the people of Anatolia on this trip.
Later, the Heyse couple visited Turkey 9 times by caravan and once by plane. Traveling every inch of Anatolia on their visit, the couple set off from Leipzig with a caravan on May 21 this year and entered Turkey from Edirne on May 25. Visiting Kocaeli, Adapazarı, Bilecik, Kütahya, Afyon and Burdur, the couple reached Demre. The Heyse couple, who spent 10 days in quarantine at the house of Mustafa-Aycan Satıroğlu couple, whom they had met before in Adapazarı, continued their journey later on when they entered Turkey.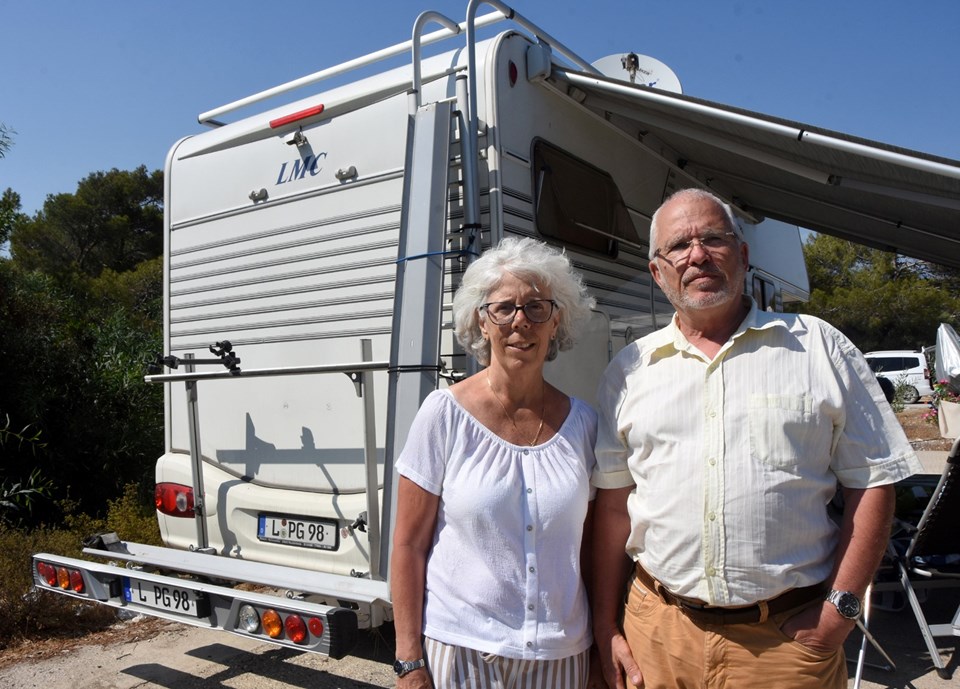 10-DAY QUARANTINE PROCESS
Peter Heyse said, "These trips made us lovers of Turkey and Turkish. This is our third visit to Demre. We came from Germany with their caravan two years ago and met again in Demre with the couple Mustafa Kartal and Aycan Satıroğlu, whom we met in Demre. "We were told that we had to stay in quarantine for one day. Mustafa Kartal, who is in Germany, is on the phone. We spent a 10-day quarantine period at his house in Adapazarı," he said.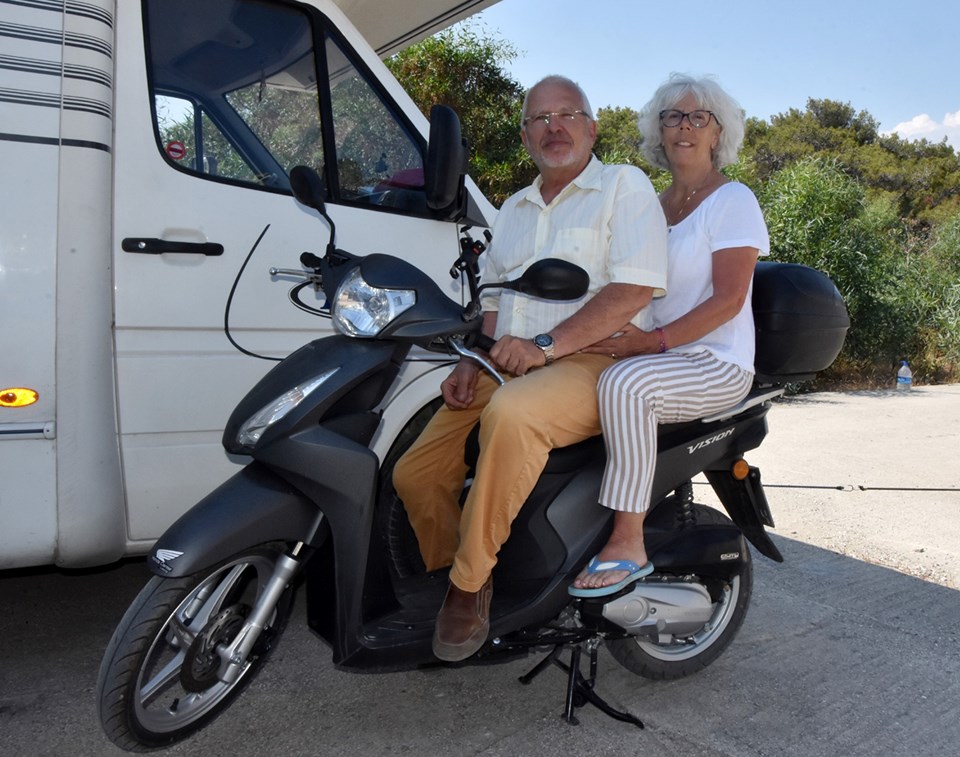 "THE TURKISH HOSPITALITY IS NOT AVAILABLE ANYWHERE IN THE WORLD"
Stating that they have visited 75 percent of Turkey so far, Peter Heyse said, "We are traveling in Anatolia. We know the Anatolian people. We had no prejudices about Turkey and Turks when we first came. We had very interesting memories on our caravan journey 10 times. People took us home, He invited me to dinner. There are no hospitable people like Turks anywhere else in the world. I don't think there is a nation outside of Turkey that invites a person they know to their home for the first time."
The German Heyse family and their Turkish friends will stay in Demre with their caravans for a while.