NASA shared a post about Azmak Creek on its Instagram account.
A video was also included in the post with the words "Experience the beauty of Azmak Creek".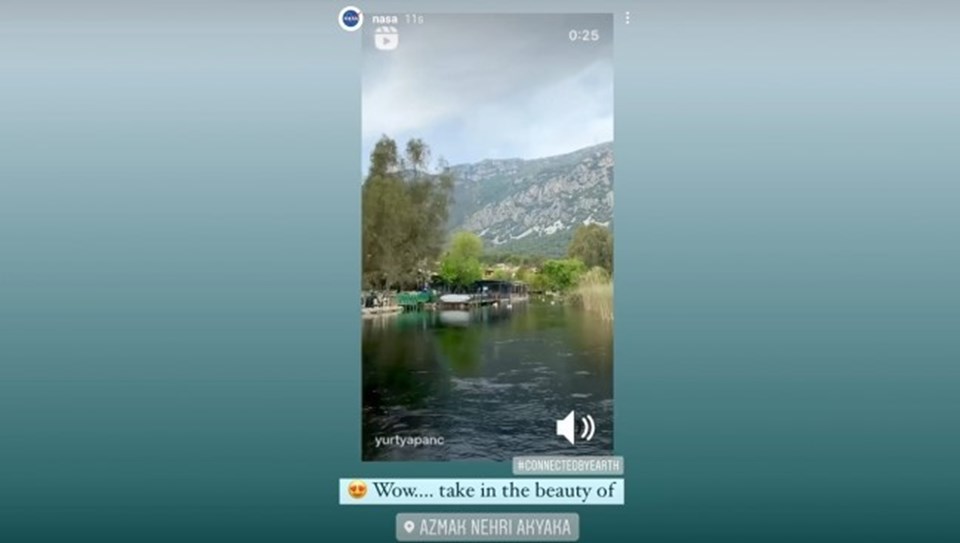 Azmak Creek, located in Akyaka, also known as the "Calm City", hosts dozens of animal species, from otters to sea turtles, and different plant varieties, some of which grow in tropical climates.
You can visit the stream, visited by thousands of tourists every year, by boat or canoe.