Boyabat Mayor Şefik Çakıcı, 'abat' to Boyabat'Turkey's largest glass terraceHe said that the construction work is continuing.
Chairman Şefik Çakıcı said that in the area known as Kırkkızlar Kayası, the construction of which started last year and is the biggest tourism project of the region. Kırkkızlar Glass Terrace and Daily Facility gave information about
"With our glass terrace, it is aimed to make our city an attraction center for tourism by bringing together the panoramic view and the view that will not be enough for our citizens. Our facility, which will be 'Turkey's largest glass terrace' with a width of 374 m2, is planned to be completed by the end of this year.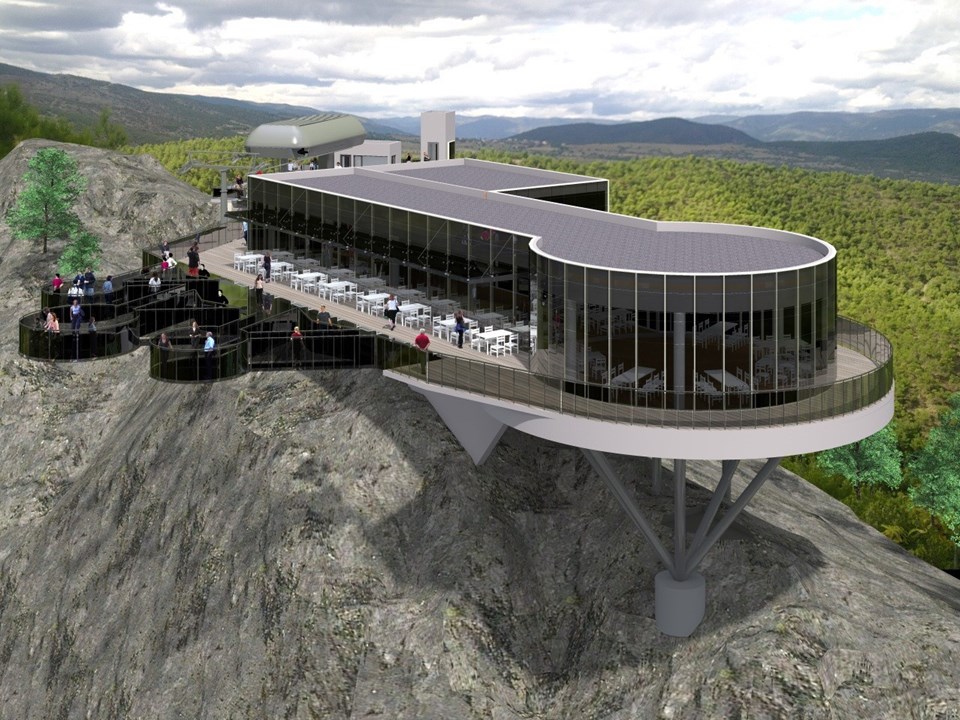 IT WILL COST 6.5 MILLION LIRA
Stating that they have been fighting for the Kırk Kızlar Glass Terrace project for 4 years, Çakıcı said, "As a 75 percent grant from the North Anatolian Development Agency and therefore our Ministry of Development, it will cost 6.5 million liras with the municipality's facilities. We will meet around 4 million as the Ministry of Development and around 2.5 million as the Boyabat Municipality. Hopefully, by the end of next year, we will have brought Turkey's largest glass terrace, our Kırkkızlar Glass Terrace, which can be reached on foot, by bicycle or by car, to both Boyabat tourism and Turkish tourism."