Ahmet Sünbül, who is dealing with marble works in Belgium, made holiday plans in Manavgat with his wife and 3 children. Searching for hotels on the internet, Sünbül decided on a 5-star hotel. Ahmet Sünbül, who called the number on the website he entered and made a reservation, agreed to pay 1400 euros for a 4-day holiday with the guidance of the person he talked to. After the person on the phone asked him to make the payment by wire transfer from within the country, Ahmet Sünbül asked for help from his brother in Turkey and transferred the money to the specified account through him.
Ahmet Sünbül and his family realized that they had been defrauded when they arrived at the hotel on 5 July and learned that they did not have a reservation. After the meeting with the hotel management, the family started to stay at the hotel after making a new payment with a 5 percent discount. The Sünbül family complained to the police and gendarmerie about the incident, and filed a criminal complaint with the prosecutor's office.
"I WANTED TO PAY WITH CREDIT CARD"
Stating that he was talking to someone named 'Bora' on the phone, Sünbül said, "He demanded 1400 euros from me for 4 days of stay at the hotel. When I said I wanted to pay with a credit card, he said that there was a high commission from abroad and asked if there was a payment situation in Turkey. I told my brother, who was in Turkey at the time, and he deposited this money in my name into the said bank account," he said.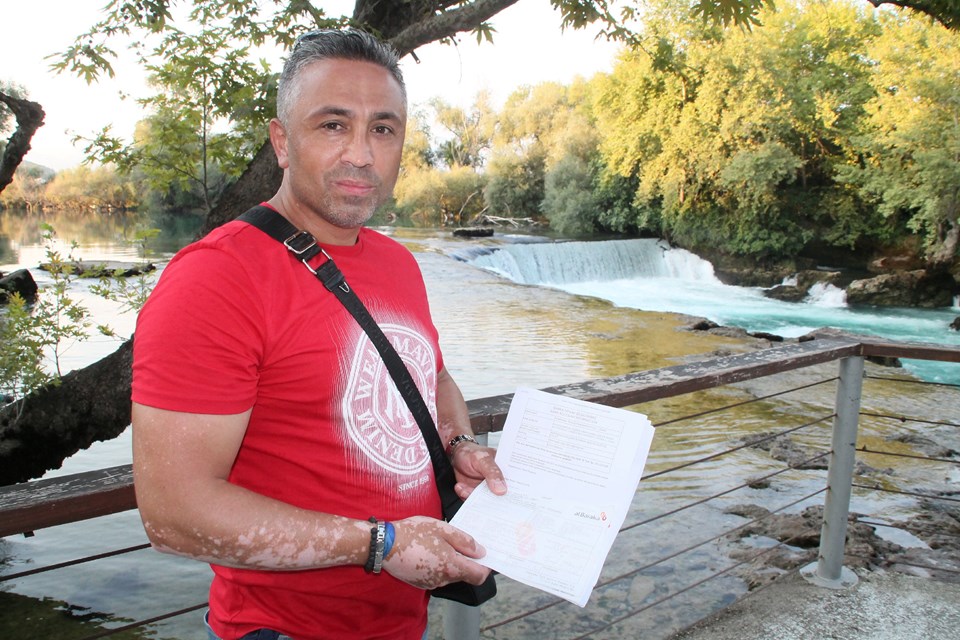 "WE MADE THE RESERVATION FROM A FAKE SITE"
Stating that the reservation documents were sent to him by e-mail after making the payment, Sünbül said, "We made the reservation online, but obviously we were defrauded. Because we made the reservation from a fake site. Thus, we were defrauded, so we became victims. We realized that we were defrauded when we arrived in front of the hotel's door, lobby, when we learned that we were not registered. We were 5 families apart from ourselves, only 1400 euros went from me," he said.
'I AM MOST SORRY FOR MY NINE'S STATUS'
Stating that her nephew, who is receiving cancer treatment, wanted the holiday the most, Sünbül said, "Our nephew has cancer, we came here to give him morale. He was also victimized, we were all victims. They got over the first shock because he came one day before me. First he was devastated. Then we were devastated," he said.
'DO NOT TRUST ANY WEBSITE'
Emphasizing that they are victims of fraud, Sünbül warned the expats and said, "I would definitely recommend expatriates to look at the original sites and definitely make their payments with Visa and Masterkart. At least there is a guarantee there or I would recommend them to pay in cash at the hotels."
In addition, Ahmet Sünbül and his family, who said that reliable tourism agencies should be preferred for vacations, tried to overcome the shock they experienced in the peaceful environment of Manavgat Waterfall.