Kayaköy, known as 'ghost village' because there are many abandoned Greek houses in Muğla's Fethiye district, fascinates those who see it with its stunning historical texture and nature. Kayaköy, which is in the status of 'Sensitive Protection Area', creates postcard images with the hazy weather of the winter months, and continues to host many tourists despite the pandemic.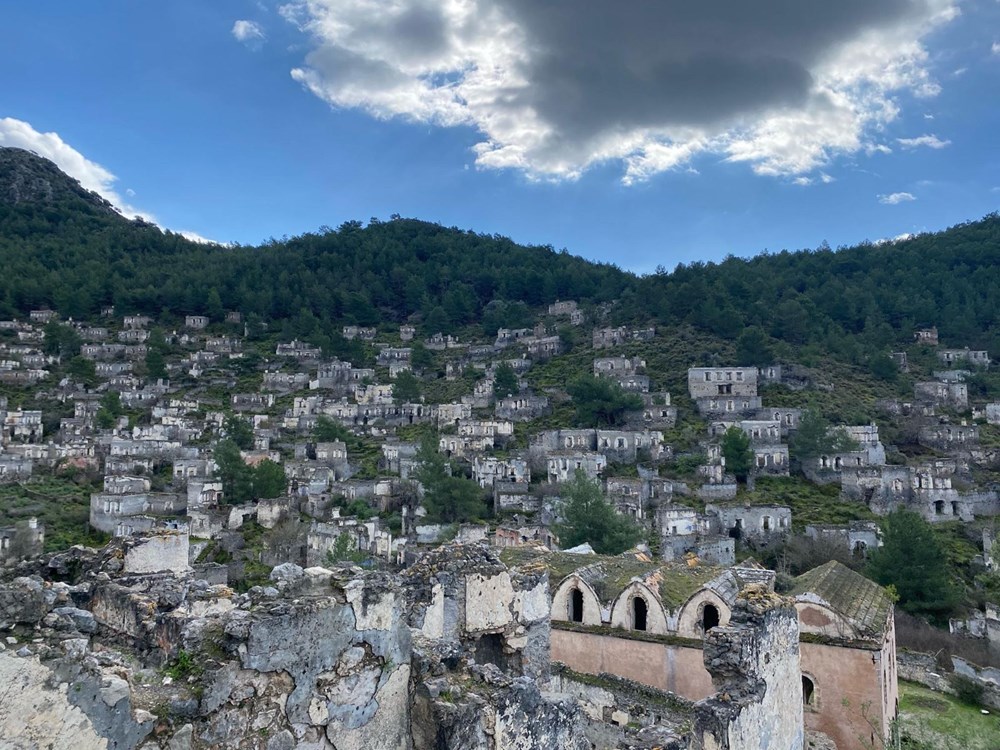 Muglaone of the touristic districts of FethiyeKayaköy, whose first settlement dates back to the beginning of the 19th century and was evacuated by the Greeks during the population exchange in 1923, is now known as a 'ghost village', which fascinates those who see it.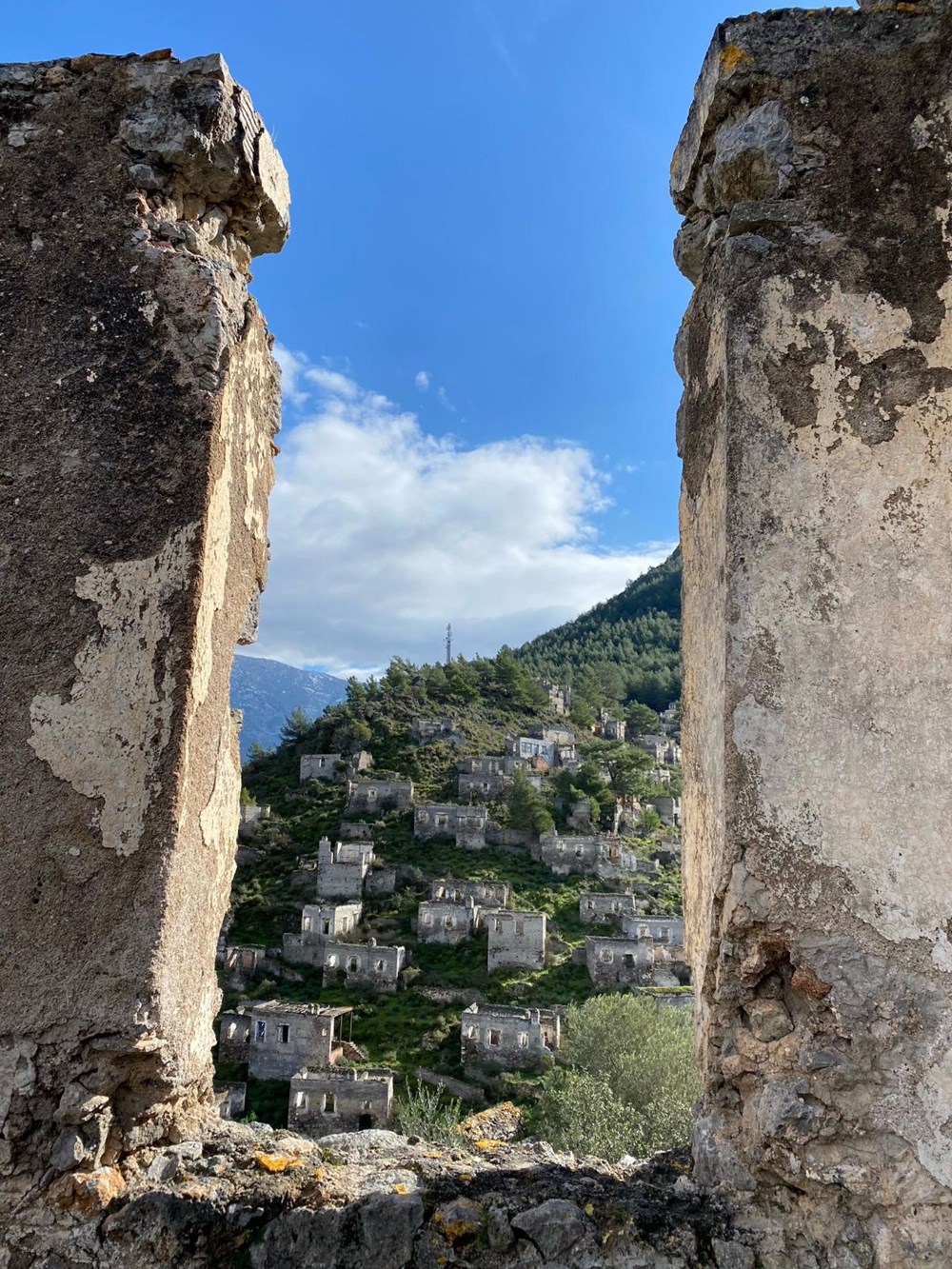 The village, which has approximately 3,500 stone houses with an average size of 50 square meters, 2 Greek Orthodox churches and chapels, also attracts attention with its eye-catching historical texture.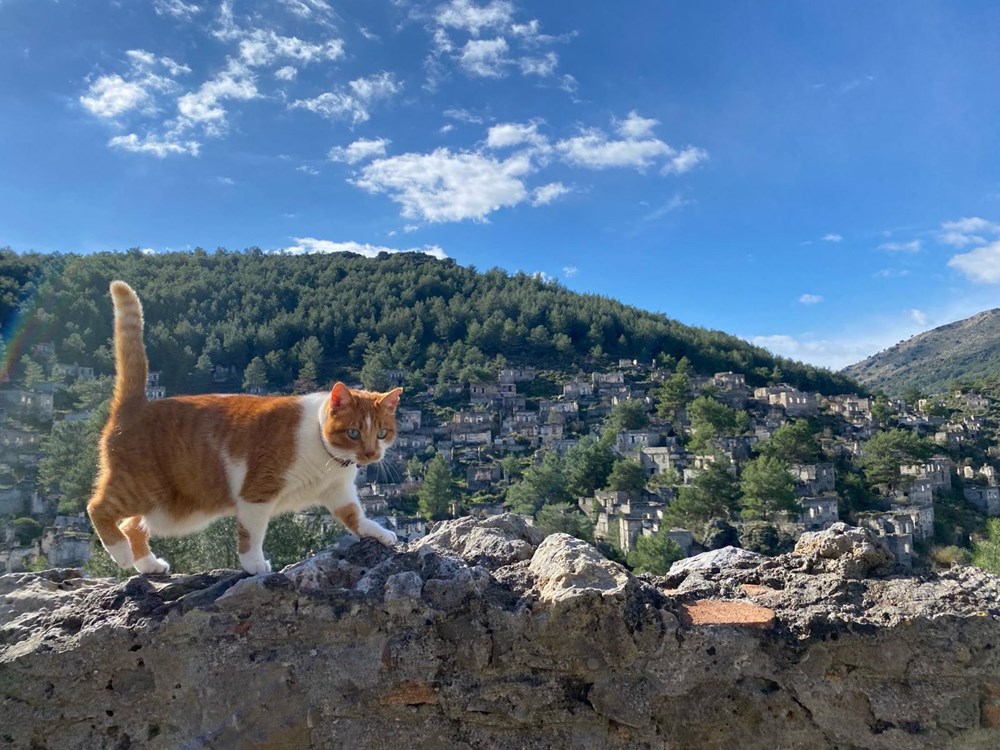 Located on the slope of a hill, Kayaköy's stone houses, which do not obstruct each other's light and view, form an integrity with the clean air and the green texture of nature.
Kayaköy, which is in the status of a Sensitive Protection Area, 147 kilometers from Muğla and 7 kilometers from Fethiye, welcomes local and foreign tourists with its exotic structure every season.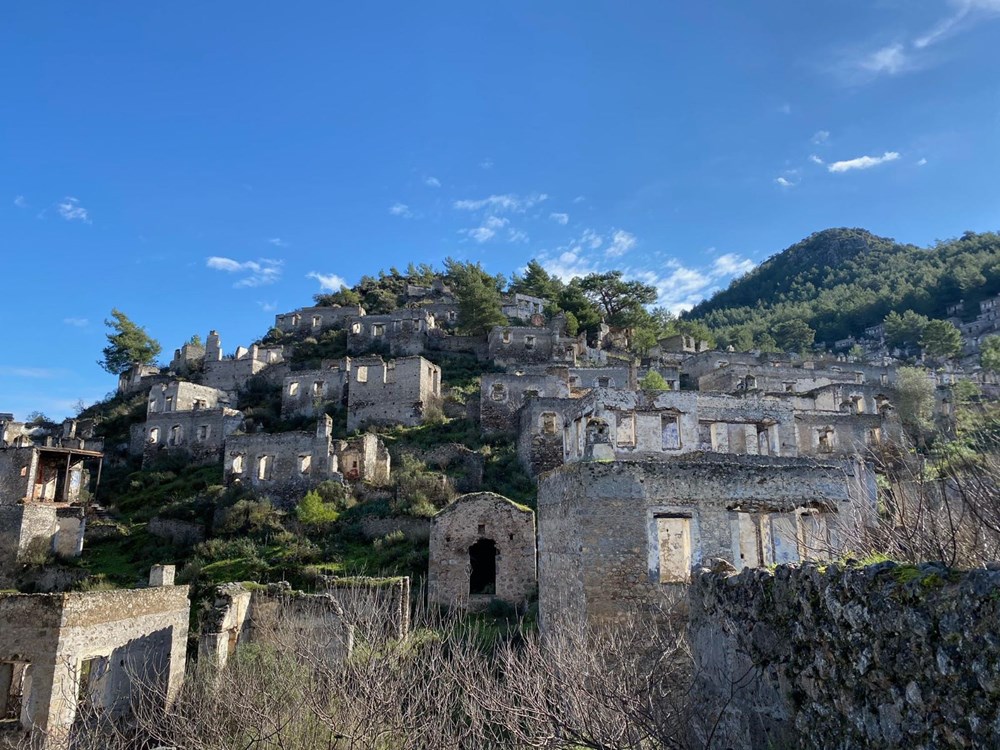 Kayaköy, which offers postcard images with its beauty in the misty weather of the winter months, is one of the places that tourists coming to the region do not pass without stopping despite the pandemic.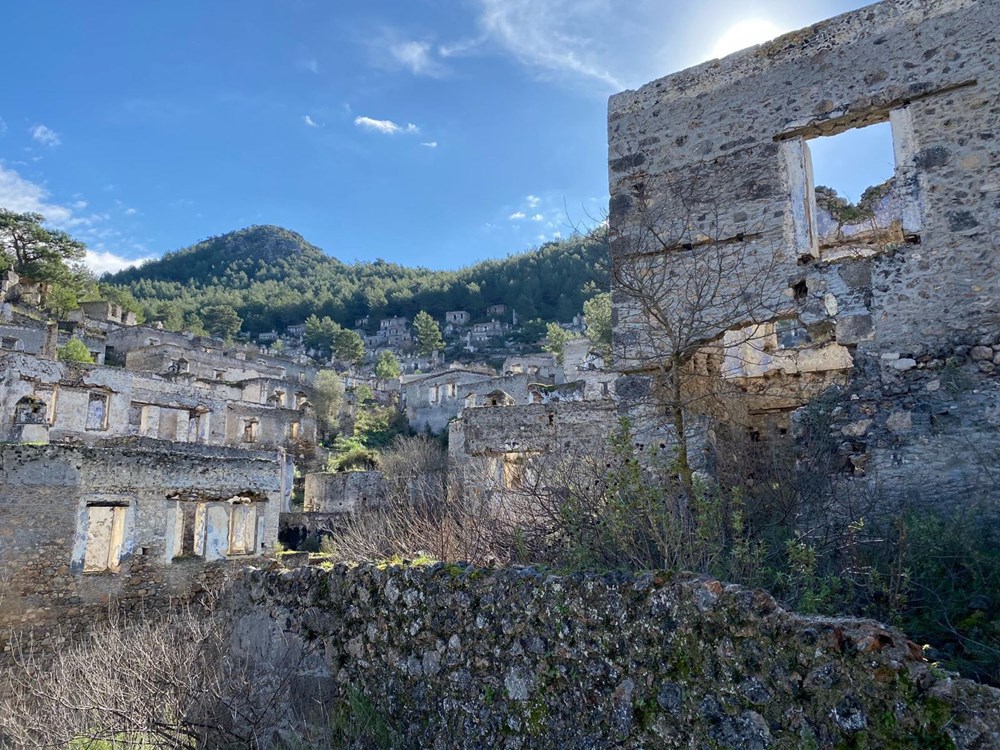 On the other hand, the cat named 'Boncuk', whose collar is 'Kayaköy' and fed by the locals, is also the center of attention of visitors who want to see the historical region.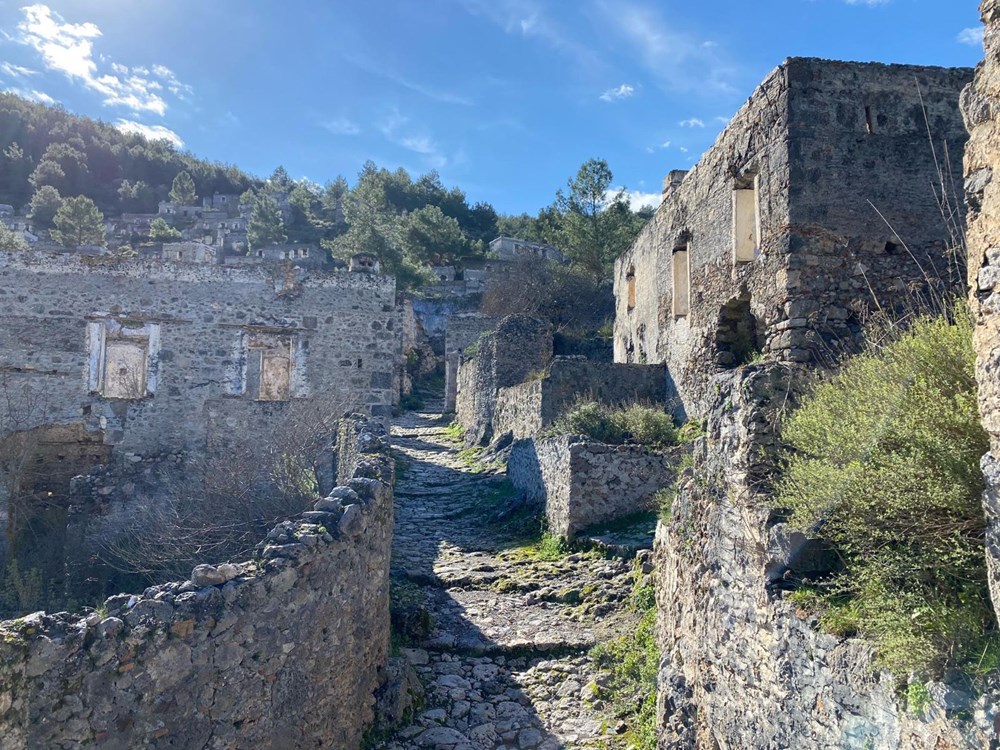 "KAYAKOY'S AIR IS VERY BEAUTIFUL"
Güner Ekiz, (51), who was born and raised in Kayaköy, said, "Kayaköy is a settlement left by the Greeks. Our grandfathers came here with exchange. Because this is an arid region, the economy went weak and there was internal migration after coming here. It is still a quiet area. It was completely abandoned after the earthquake in 1957. That's why it's called a 'ghost village', but we haven't seen any ghosts. Too many local and foreign tourists come. Kayaköy's air is very nice. It has plenty of oxygen, "he said.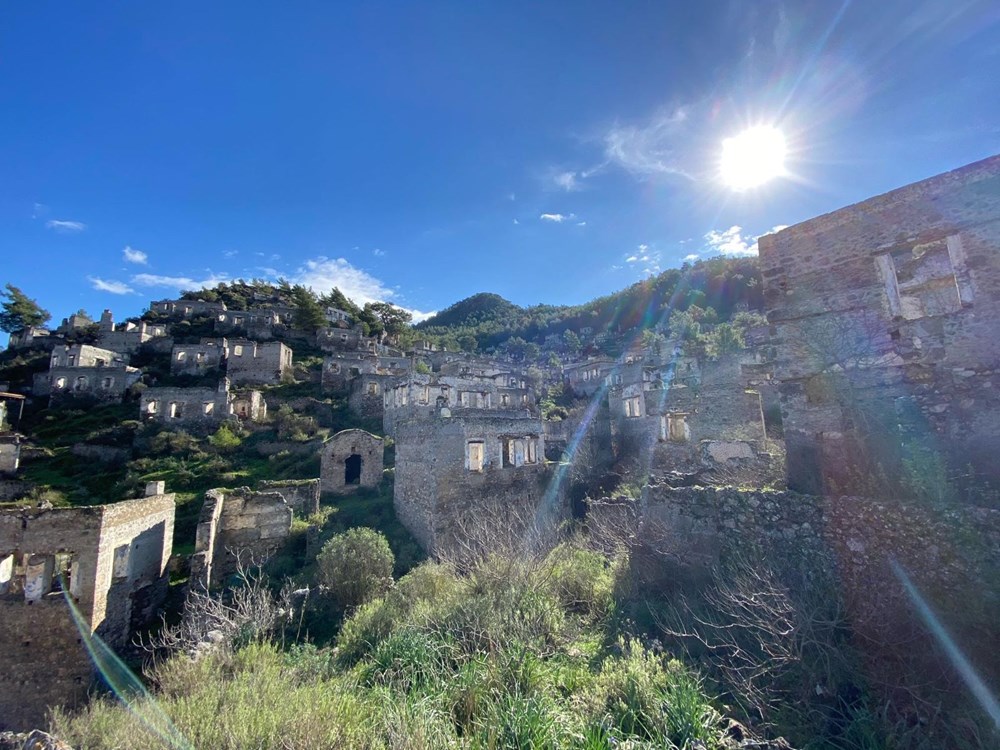 On the other hand, Mehmet Aydın from Kayaköy (17) said, "I am born and raised in Kayaköy. Some of the villagers earn their living from agriculture. During the exchange, the Turks in Thessaloniki came here and the Greeks here returned to Thessaloniki. "It is so hot. It is a village that attracts a lot of attention from tourists. A large number of local and foreign tourists come. They are very surprised when they see this place. When they are interested in its history and listen to its story, they say that the village is fascinating."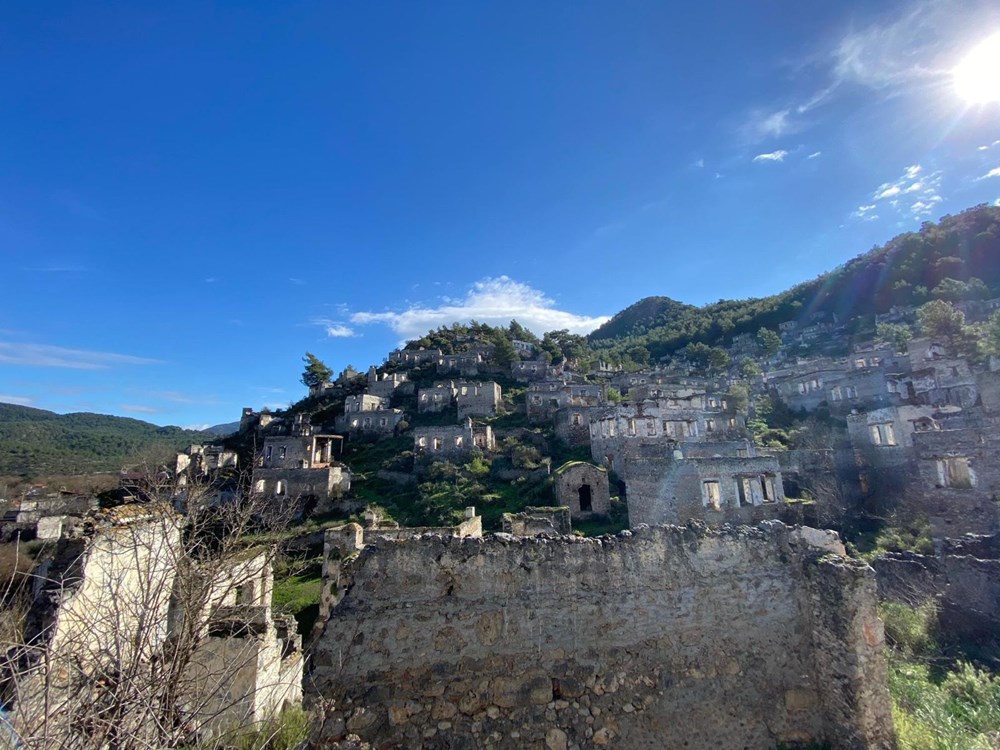 FOCUS OF ATTENTION FOR TOURISTS DESPITE THE PANDEMIA
Jim came to Fethiye for the holidays from Tokyo Garrey "We stayed for two months in Turkey. Kayakoy is an amazing place. I learned the history of this place. Exchange during the period was discharged somewhere," he said.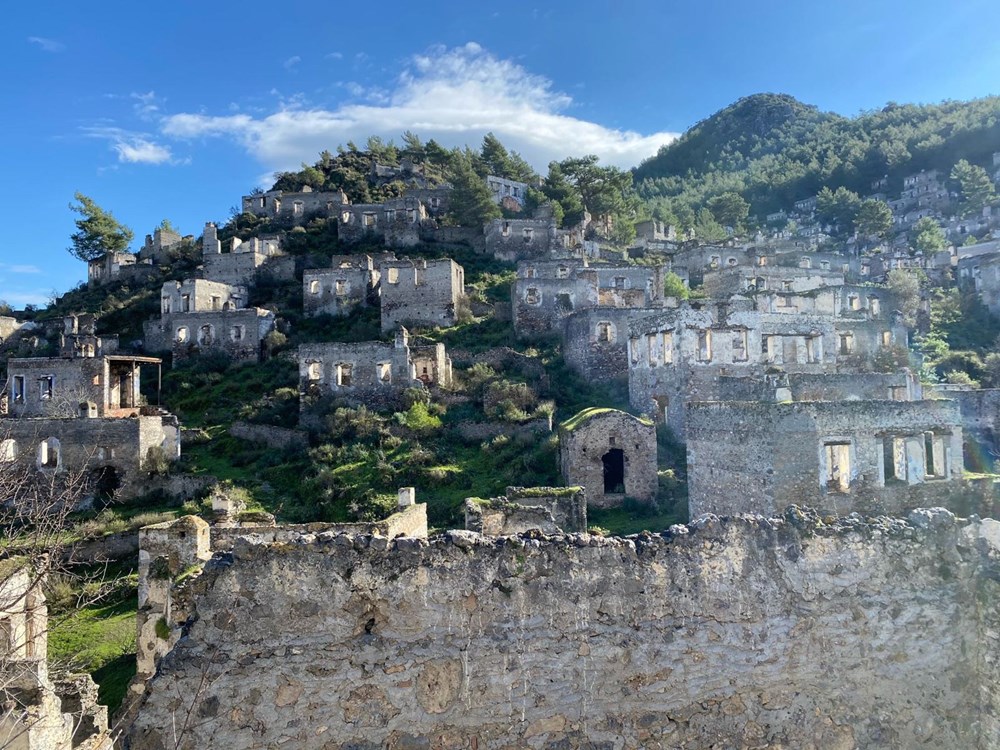 coming from France holidays Lucy Cawel, "Kayaköy'ü I also visited two years ago. A place but very nice place lost. I know that here, the Greeks leave. Surely I come back again. I love Turkey," he said.