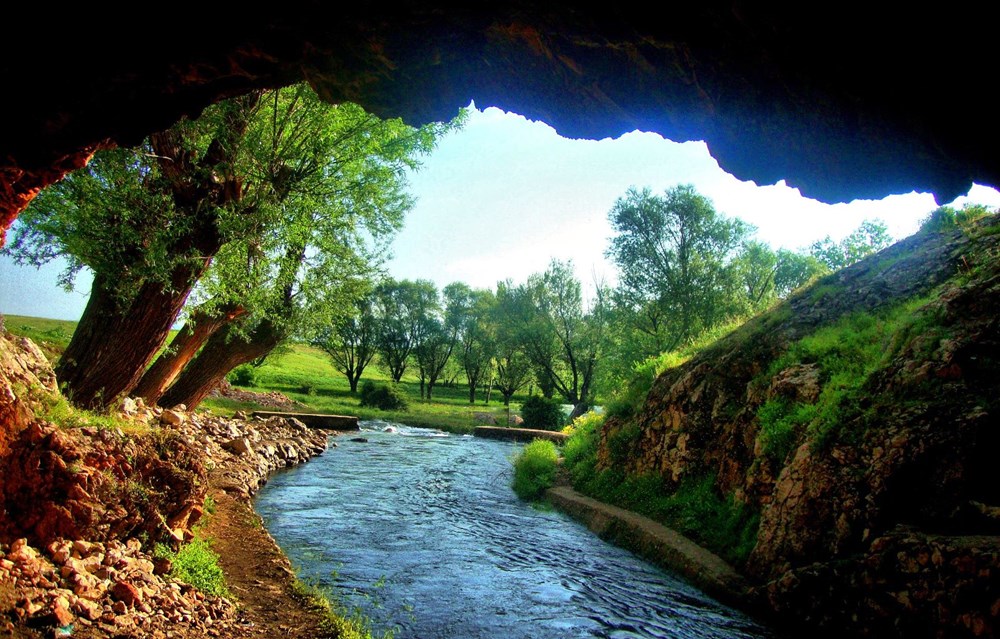 In front of the cave are the Roman and Byzantine waterways and canals, as well as church ruins.
Cave Eye, about 8 kilometers from Afşin, emerges from the skirts of Dikmen Hill, adjacent to Binboğa Mountain. It flows into Hurman Stream from Afşin Çobanbeyli, Bakraç and İğdemlik districts.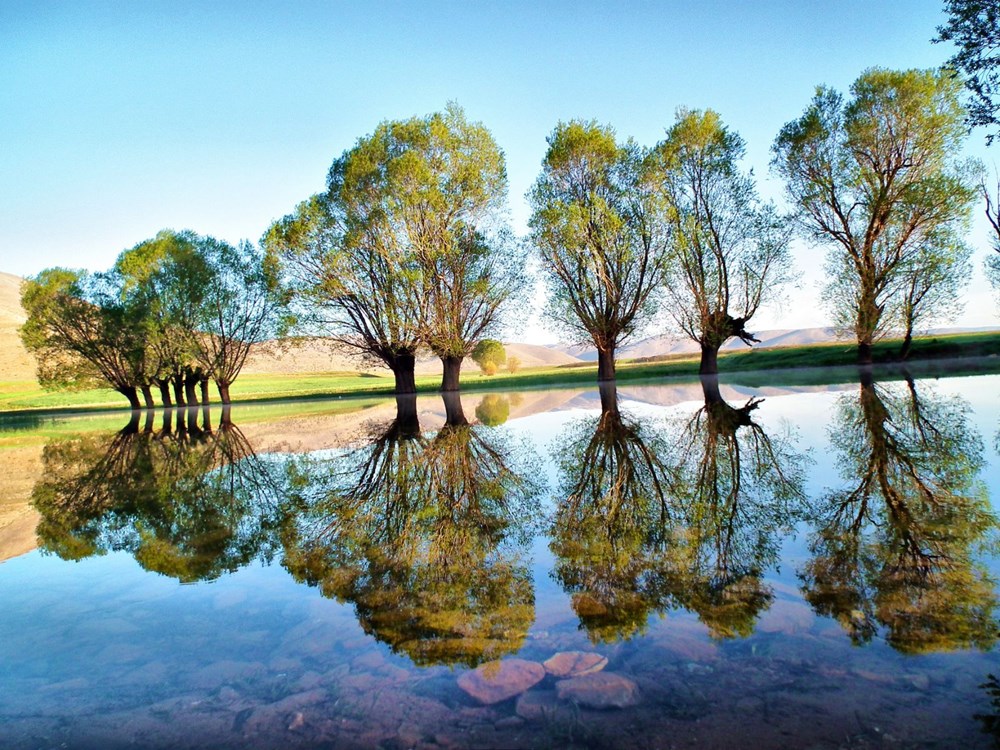 Saying that it is a place worth visiting and seeing with its natural beauties and historical places, Researcher-Writer Mehmet Gören said, "The entrance and inside of the Cave Eye is wide and the water comes out of the local rock inside the cave. The inside of the cave is cold as ice in the summer. Especially in the spring, you can not get enough of it. It is also used as a recreation area and many of our citizens have a picnic. I come here to photograph every year. "It is a beautiful natural place worth seeing".