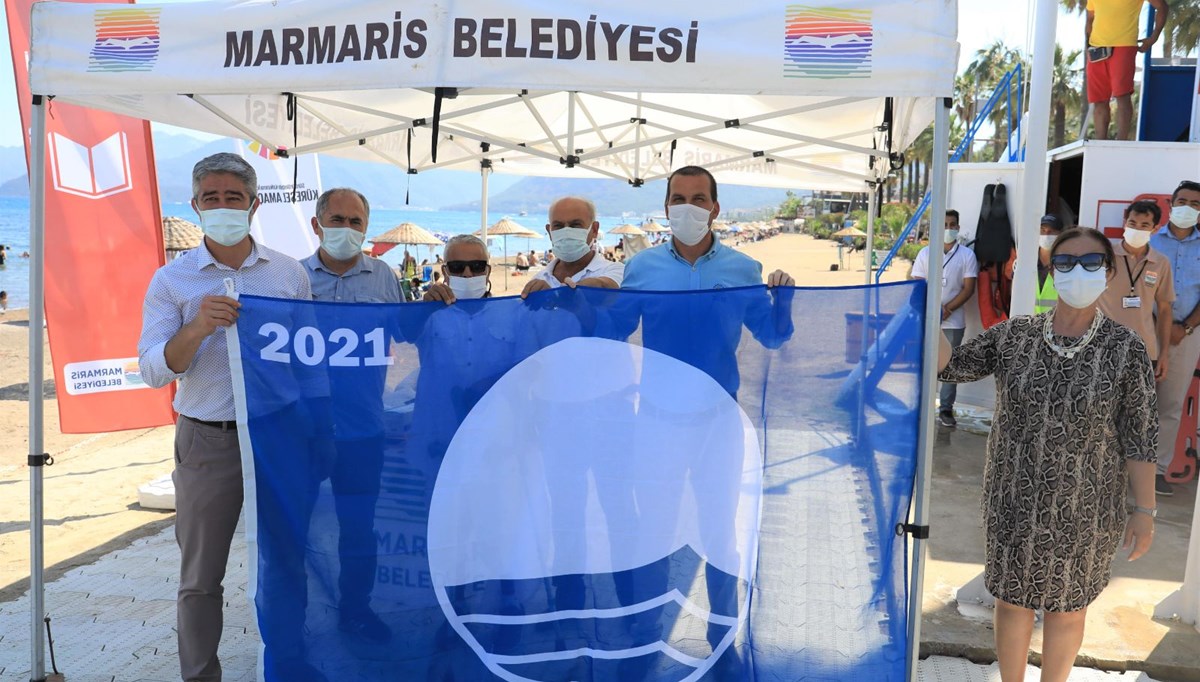 Once again, the 'Blue Flag' was hoisted at Marmaris Municipality Public Beach. Saying that İçmeler Public Beach was also entitled to receive the Blue Flag this year, Mayor Mehmet Oktay said, "We are experienced from last year. We have prepared our beaches according to the pandemic rules this year. We welcome all our guests."
The two public beaches of Marmaris Municipality were organized by the Environmental Education Foundation of Turkey (TÜRÇEV) in 2020 with their work on environmental cleaning.Blue Flag Best Environmental Education and Awareness Activities' was awarded.
In the center, where the Blue Flag was hoisted in the past years, Marmaris Public Beachbesides Icmeler Public BeachIt was also hoisted the Blue Flag.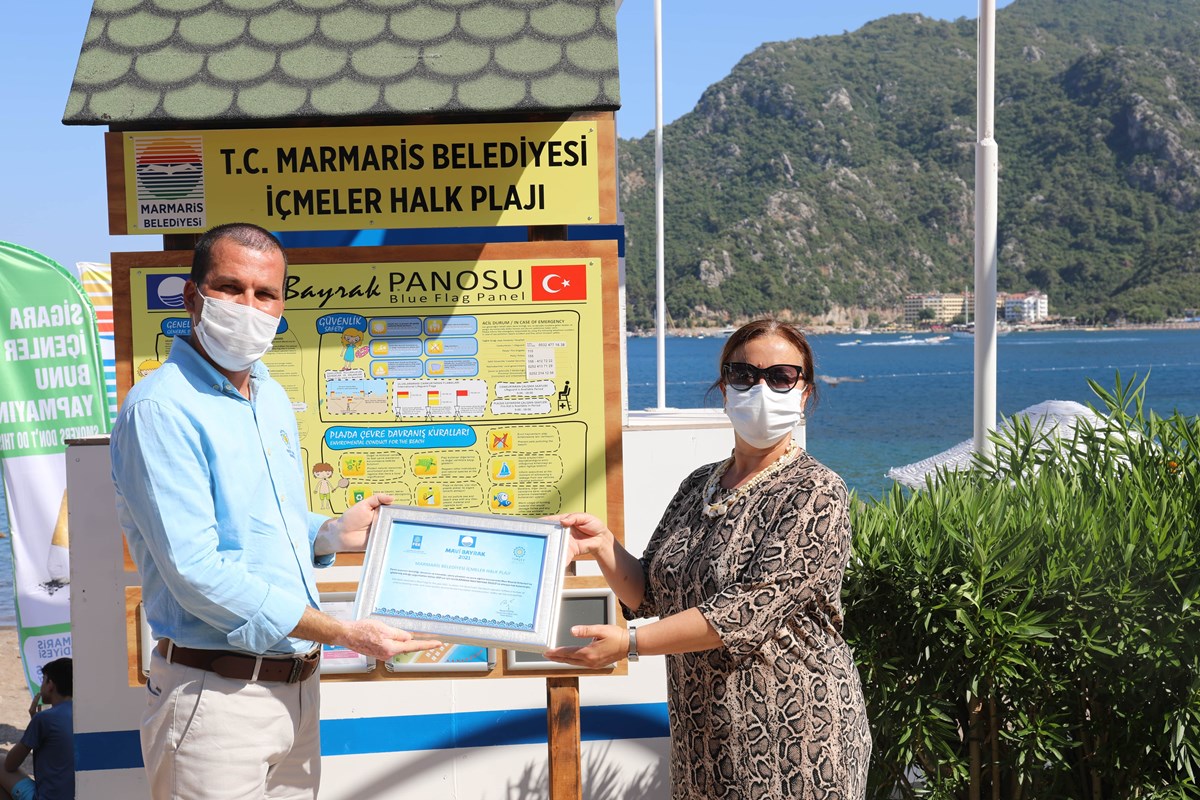 Saying that the number of Blue Flag beaches in Marmaris increased from 21 to 26 this year, Marmaris Mayor Mehmet Oktay raised the blue flag with TÜRÇEV officials at the Public Beach.
Stating that under the coordination of the Ministry of Health and the Ministry of Culture and Tourism, criteria such as sea water analyzes every 15 days, lifeguards, safe swimming areas, facilities for the disabled, environmental awareness activities, as well as corona virus measures are taken into account, Oktay said, "Due to the pandemic, the criteria have become a little different. . We are experienced in this regard from last season. Last year, we already made preparations in accordance with the pandemic rules. This season, we carried out the same works in more detail. We took all the precautions. Our guests, whether abroad or in the country, can choose Marmaris with peace of mind," he said.